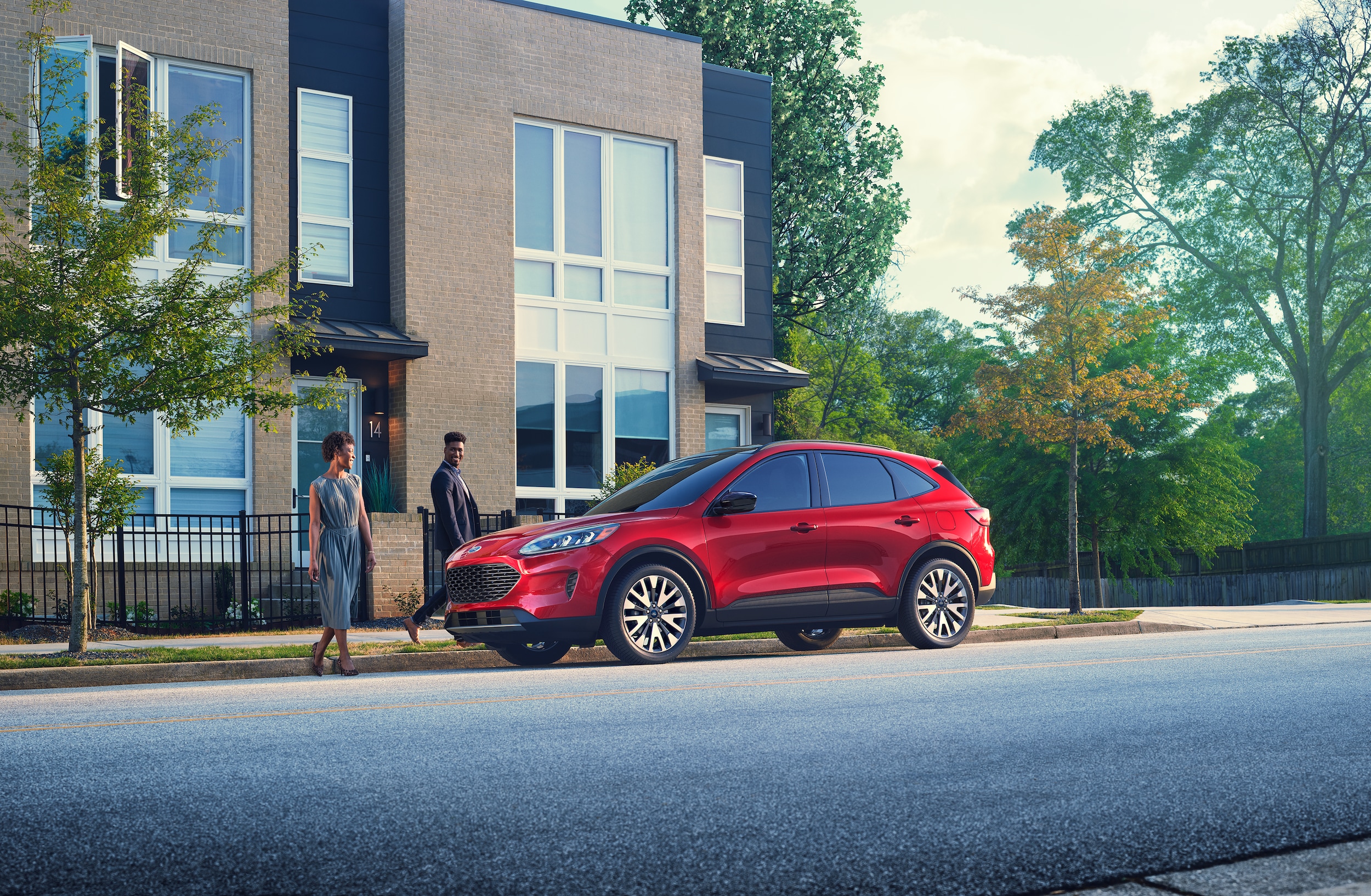 Let's face it, the Ford Escape is so far one of the most sophisticated compact SUVs manufactured by Ford. If what you're looking for is a combination of style, comfort, and power, the new Escape has that and much more to offer. From power and efficiency to high-tech features, the new Escape has it all and more. To learn more, continue reading.
Trim Levels
The new Ford Escape comes in different trim levels that include:
Ford Escape SE
This trim level is fitted with an eight-inch touchscreen infotainment display and heated front seats. A satellite radio, Apple CarPlay, Android Auto, climate control, and adjustable seats are some of the additional features on this trim level. You can also opt for a variation of the trim's All-Wheel Drive capability.
Ford Escape S
This trim level is powered by a 1.5-liter engine that produces 180 horsepower and an eight-speed automatic gearbox. The Ford Escape S has a 4.2-inch infotainment screen and a six-speaker audio system that you can enjoy your music though.
Ford Escape SEL
This trim level features a hands-free tailgate system. The driver will get to enjoy a heated steering wheel, which will enhance the driver's comfort. The interior of this vehicle is carefully designed with leather. You will also get to enjoy parking sensors.
Titanium Trim
The titanium trim is regarded as the most advanced trim on the new Ford Escape. It is fitted with the Continuous Variable Transmission and the All-wheel drive mode. Some of the additional features in this trim level include parking assist, cruise control, and a ten-speaker audio system, just to mention but a few.
Safety Features
Some of the safety features to enjoy with this beauty include:
Lane-keeping assist
Parking sensors
Rear cameras
Blindspot detection system
Lane-departure warning system
Emergency braking system
Book a Test Drive for the New Ford Escape Today
The new Ford Escape is an elegant vehicle that you should consider buying. This vehicle has a high performance and a high-reliability level. You can visit Jensen Ford of Lemars today to book a test drive for this stylish new Ford model.